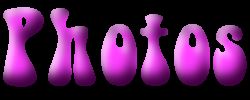 Here is a wide variety. Most were scanned from old contact sheets and are of extremely poor quality. I hope you find some of them interesting. If you think any should be offered for sale (in a better quality), I would appreciate an or a mention in my Guestbook.

Click on a thumbnail to see the photo!
all photos copyright by 

Paul Angel
I used ImageGen A.K.A. "ImajeJen" to make this photo section in one fell swoop!







Copyright © 1999 - 2003 - Unauthorized use, copying, or distribution is strictly prohibited.